MISSION & VALUES
The purpose of Matthew2540 is to provide access to quality education and support for impoverished children guided by Christian values in order to raise up a generation of leaders who in turn strengthen their  families, their communities and eventually their nation.
We believe that education is the key to eradicating poverty, ending a culture of dependence and creating citizens who become the economic backbone of their community. 
We believe that Christian values are the key to creating strong families which in turn creates strong communities led by ethical leaders. 
We believe that working alongside those in need to help them realize their God given potential is the key to empower lasting change as we model how to give back and pay it forward. 
We envision a future where options are no longer  limited by lack of access to quality education. 
A MESSAGE FROM PASTOR ERIKA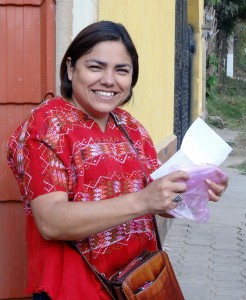 Saludos y bendiciones a todos desde nuestra bella Guatemala.
Quiero darles la cálida bienvenida a nuestra asociación con Matthew2540. Mi nombre es Erika Chajón pastora del ministerio Odres Nuevos. Nuestra iglesia se encuentra ubicada en el departamento de Chimaltenango Guatemala. Fue fundada el 27 de julio de 2008. Nuestra congregación se compone de personas que caminan desde las casas circundantes. Dios nos ha puesto en un barrio muy pobre.  Estas familias no tienen suficiente para comer o agua de beber limpia por lo que la educación es un lujo. Por esta razón iniciamos un la escuela el 8 de enero de 2013.  Muchos de nuestros niños estaban sufriendo de diferentes formas de abuso. Ahora reciben una educación bien redondeada y nos hemos visto mucho el crecimiento físicamente, mentalmente y espiritualmente en los niños. Antes comenzamos el comedor infantil el 14 de enero de 2007, la mayoría de nuestros niños iban a dormir sin alimento. Muchos de ellos en el día tenían solo un plato de comida. Ahora ellos reciben desayuno refacción y almuerzo en la escuela.
Este ministerio sirve alrededor de 75 niños y adolescentes, que provienen de extrema pobreza situaciones de crisis y riesgo.
Nos esforzamos por hacer el mejor trabajo posible sin embargo nuestros recursos son limitados. Su colaboración nos ayudará a mejorar sus vidas.
Dios le bendiga por ayudarnos.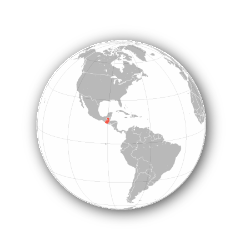 FOCUSING ON GUATEMALA
While Guatemala has the largest economy in Central America, it also has one of the highest levels of inequality with poverty running at over 80% and chronic malnutrition prevalent in rural and indigenous areas, especially in single-parent households. 
When a year of school costs over half a family's yearly income, it's no wonder many children don't attend.